Direct access to the river from the campsite at Pradons in Ardèche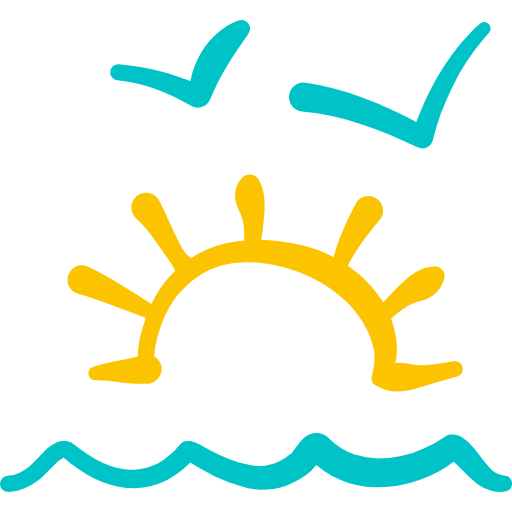 Bathe in the river Ardèche
Take advantage of the campsite's privileged location on the banks of the river Ardèche.
The river Ardèche is accessible by stairs or by a small footpath. Enjoy the sandy and pebble beach… Swimming, fishing, canoes, inflatable boats…
Ideally situated on the banks of the Ardèche, the campsite Les Coudoulets allows you to enjoy the daily pleasures of one of the most beautiful rivers in France.
On the programme: swimming, sand games and idleness in the heart of a sublime landscape. The Ardèche is an endless playground for nature lovers.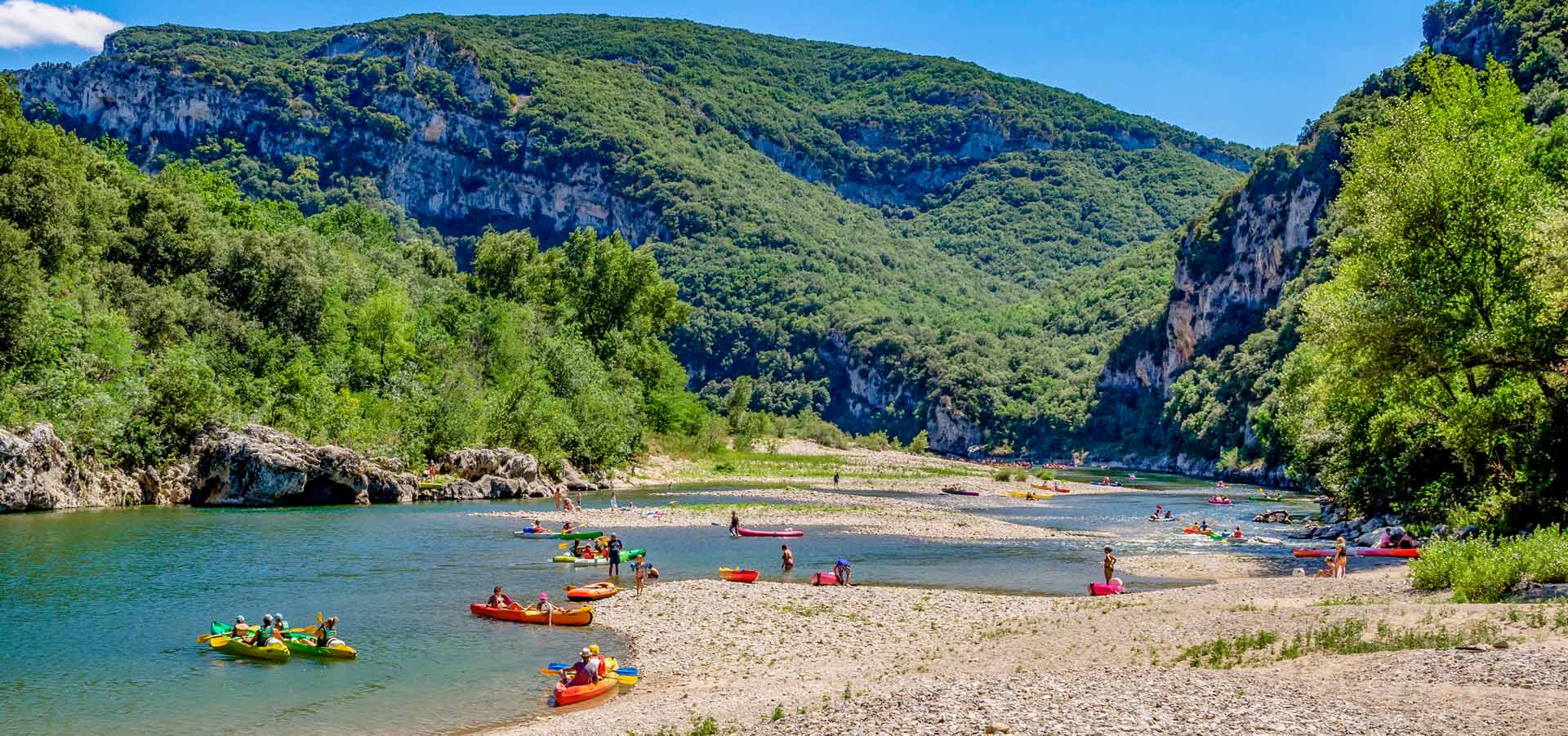 Feet in the water
Ideal river for fishing
Our location on the river allows us to offer canoeing and kayaking rentals. This is a great way to train before embarking on the famous Gorges de l'Ardèche route! From the campsite, you can enjoy other water sports such as inflatable boats and paddle boats. Fishing is of course also one of the many leisure activities available. In the immediate vicinity of the campsite you can go canyoning or Via Ferrata along the river.
The Ardèche is a deep river famous for the breathtaking landscapes it has sculpted. The Coudoulets campsite overlooks the river at a height of 26 metres. You can therefore enjoy all the advantages of a stay at the water's edge, without the inconvenience: you are protected from the nightly humidity and the risk of flooding! However, the access to the beach is direct from the site.
 Water activities near the campsite
The sand and pebble beach is spacious and partly shaded by trees. It is an ideal meeting place for a relaxing afternoon with the family or for a picnic.
The sandy part is pleasant for swimming and makes it easy to launch canoes. The calmness of the Ardèche in this part of its course makes it possible to welcome the youngest swimmers.
Go down a few steps and cast your line… The Fario trout (emblematic of the Ardèche) or the beautiful carp often caught under the campsite are yours.
Between the aquatic area and the river, your holiday at the campsite with heated swimming pool will be all about water!