A moment of relaxation in the heated water park at Pradons in Ardèche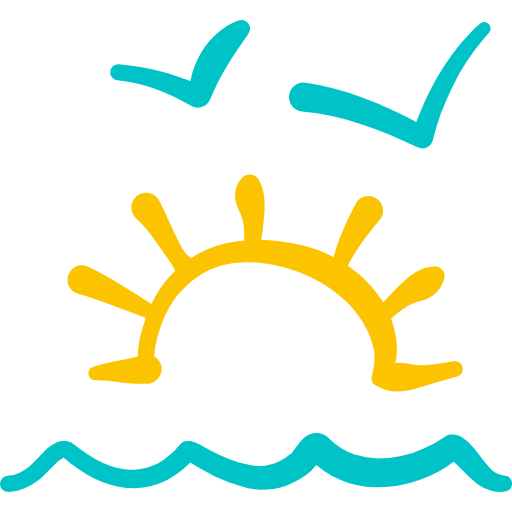 Our pools,ideal for your swimming
All pools are heated (although heated, the temperature of the outdoor pool area also depends on the outside temperature).
At the campsite in Ardèche you will find a water park for the whole family!
A swimming pool with a large 1.60m deep pool
A jacuzzi and a bubble pool
A paddling pool with water games for young children, small slide, clown, snake…
Indoor heated swimming pool (16mx8m) with jets, aquabikes and hydromassage benches.
Water playground: an area with water jets on the pool deck …
Water slides, a space slide and 2 pentagliss.
A campsite in the South Ardèche with a heated swimming pool, water games, water slides and an indoor swimming pool from the opening of the campsite in April!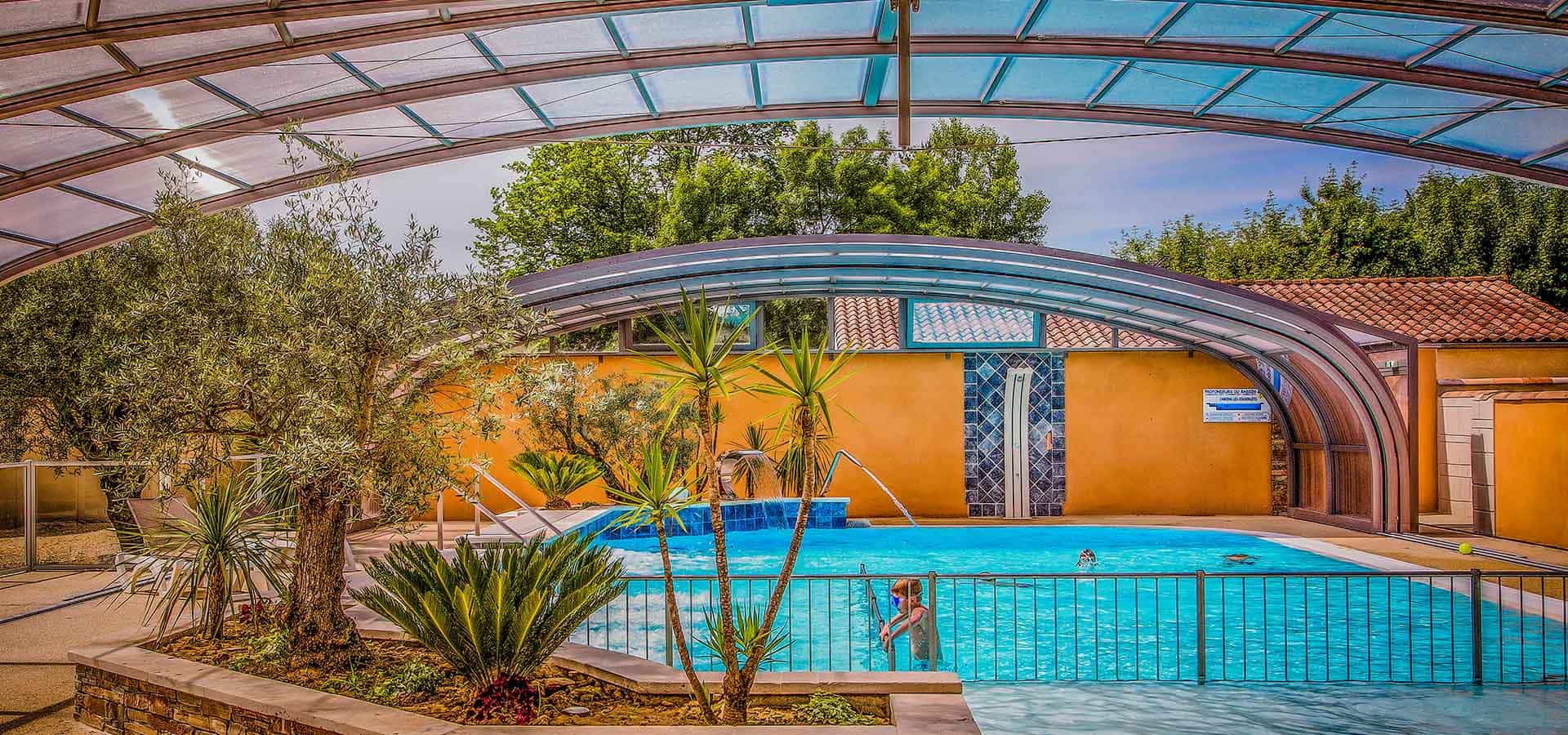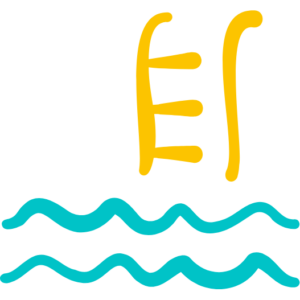 Feet in the water
Water games and slides,moments of laughter with your loved ones
The Coudoulets campsite in the south of the Ardèche offers its holidaymakers a remarkable water park. Designed for the pleasures of the whole family, it is composed of a heated and covered swimming pool at 27°, an outdoor swimming pool also heated and a paddling pool, connected to a large play pool, and since 2019 of 3 water slides.
Beautifully laid out and planted, the Coudoulets aquatic area is a privileged place of relaxation where you can practice sports swimming, have fun with your family or simply relax. All the pools are accessible and heated from the opening of the campsite in April until its closure in mid-September.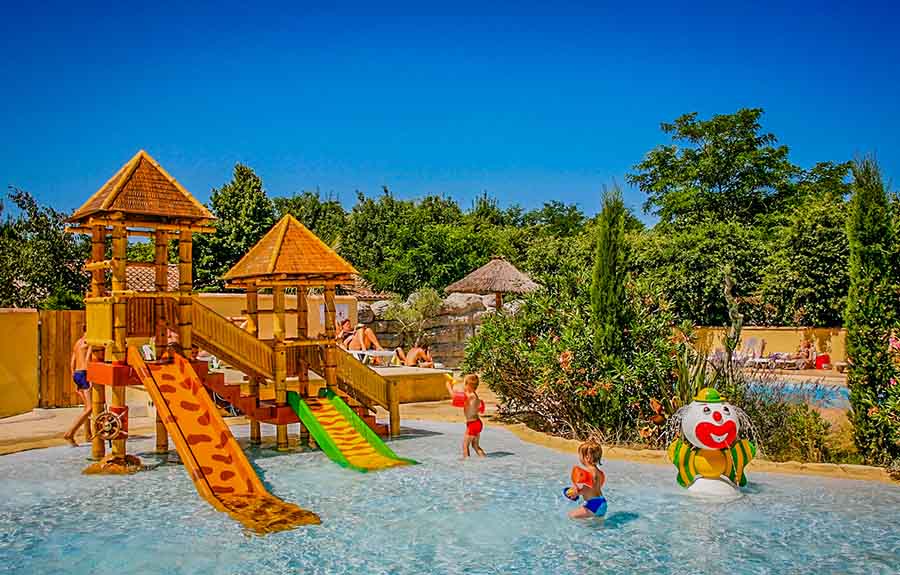 Splash!
The sunny exposure of the pools is very welcome. However, the solarium is punctuated by shaded areas with trees or parasols to provide you with refreshing resting places.
Comfortable deckchairs are available around the various pools for pleasant lounging between baths or to keep an eye on your children's games.
 Relax at the campsite in Pradons
Very complete, the aquatic area of the Coudoulets campsite has an exceptional covered complex: composed of a 16×8 metre pool heated to 27°, it also includes a bubble pool and hydromassage benches.
Two aquabikes are also available. The wellness pools are separated from the swimming pool to facilitate swimming and allow everyone to enjoy their aquatic activities in peace. The perimeter of the indoor pool is wide and designed for relaxation. The whole covered area can be opened in case of good weather.
Outside, you will also enjoy a heated pool with a depth of 1.60 m, ideal for swimming or water polo, a jacuzzi, a small pool and a lagoon: perfect for the little ones to play in, this large paddling pool is equipped with water jets, play areas with a slide and colourful water creatures. On the pool deck, playful water jets provide refreshment and fun for the whole family! With direct access to the river, you can enjoy a walk or a swim.